The cities of Sucre and Potosi are located in south central area of Bolivia and offer a wonderful glimpse into the colonial past of the country.
Both have played extremely important roles in the history of Bolivia with Sucre being the place where independence from Spain was declared and the official capital of the country whilst Potosi was responsible for providing huge amounts of silver to the spanish rulers.
The mines of Potosi were responsible for most of the silver that Spain aquired during the expansion of their New World Empire and this wealth was both used to consolidate their power across the continent and also sent back to Spain to enrich the Royal crown.
Sucre is famed for its wonderful spring like climate and numerous white colonial buildings whilst Potosi is one of the highest cities in the world at an altitude of 4090 meters (13429 feet).
The two cities are just a few hours apart but have a very different vibe with Sucre having a more European feel and Potosi, regardless of its opulent past, is now one of Bolivias poorer cities with a largely indigenous population still dependment mostly on mining.
Both cities make for an interesting visit and have some unique offerings for the traveler.
Sucre
Sucre is the capital city of Bolivia and is home to the Supreme Court (although La Paz is the de facto capital and seat of government) and it is located in the valley region of southern Bolivia.
Its well-preserved colonial buildings have been declared part of the UNESCO World Heritage and just walking round the streets feel like walking around a living museum of spanish colonial history.
A visit to Sucre is highly recommended during your trip to Bolivia and it is very well connected to other popular destinations such as La Paz, Potosi, Santa Cruz and Uyuni so can be easy to fit into an itinerary.
We offer a Sucre city tour that allows you to discover the best this city has to offer in a short time.
See full details of our Sucre City Tour
Things To Do In Sucre
It is easy to spend several days in Sucre just hanging around in the shady plazas and parks but equally there is plenty of things of interest to occupy yourself.
Here are some of our suggestions you could fit into a trip to the white city
Casa de la Libertad
This is the location were the declaration of independence was signed in 1825 and marks the birth of Bolivia as nation. It is now run as a museum that can be visited and inside the original signed document is on display aswell as various other historical items
Plaza 25 de Mayo
The main square of Sucre is the perfect place to relax with plenty of shady trees and park benches. It is one of the nicest plazas in South America , befitting of a capital city. Around the plaza there are several cafes, restaurants and ice cream vendorss.
Glorieta Castle (Castillo de la Glorieta)
About 30 minutes drive from the city center this castle is unfortunately a little run down but makes for a pleasant excursion from the center. Climb to the top of the tower for the best views.
San Felipe Neri Convent
A wonderful example of the typical colonial architecture of Sucre. Climb up to its roof top terrace and you will see that there is no better place to get a panaramic view that visually explains why Sucre is referred to as the "White City".
Recoleta Plaza & Viewpoint
Take a stroll up the hill to the popular viewpoint of Recoleta and you will find a spacious plaza with one side lined with shady archs that are popular hangouts for the local student population. There is a nice cafe with outdoor garden seating that is filled with tourists passing the hours until sunset.
Sucre Cemetery
This surprisingly beautiful cemetery make an interesting visit especially for those not used to the south american style wereby graves are not buried underground but stacked above ground. Wondering round you can see many old grave stones from prominent spanish families from the colonial times set amongst very peaceful treelined pathways.

Dinosaur Park & Footprints (Parque Cretácico)
Some of the best preserved dinosaur footprints in the world can be found a few kilometers outside Sucre center in a place called "Cal Orck'o". The footprints were discovered in the 1990s in a local cement quarry when the work their undercovered a series of footprint trails across a near vertical cliff.
The dinosaurs that left these trails had been walking across a muddy plain and the shifting of tetonic plates is the reason they are now vertical. The prints left by a young Tyrannosaurus Rex are the longest recorded in the world at a length of some 347 meters.
Years ago it used to be possible to freely go right up to below the cliff to see things close up but due to safety concerns and conservation efforts this was stopped and you had to view the footprints from the Dinosaur Park using telescopes. The latest news though is that there is now a new path that you can take that gets you close once again.
The actual park itself contains a museum and various replica models of dinosaurs, plus the viewing platform with coin operated telescopes from which to see the footprints. It is recommended to take one of the regular guided tours in Spanish, English & French as the guides are very knowledgeable and it makes the experience most interesting - the park itself seems more sutiable for kids if your just taking a walk round.
You can check out the Parque Cretácico website for contact info , opening times and schedules of tours - the website itself unfortunately looks quite prehistoric!
Studying Spanish
Due to its relaxed atmosphere, great weather and likely because it is a bit cheaper to live in that larger cities like La Paz or Santa Cruz, Sucre is the most popular places to study spanish in Bolivia and there are a number of Spanish schools offering courses from absolute beginner through to every level of advanced study. The lessons themselves are economical compared to many places starting at around 5usd per hour and the easy to understand Bolivian spanish , as compared to the strongly accented Argentinian & Chilean spanish, makes it an ideal place to come and study.
Bolivar Park (Parque Simón Bolívar)
A short walk from the central plaza this park is considered the nicest in Bolivia. Wondering round this wonderfully green space you will find water fountains, a mini "Eiffel Tower" designed by Gustav Eiffel himself, a replica of the Arc de Triomphe and vendors selling quality ice cream and other snacks. You should also check the Rose garden and here around 7pm on Friday, Saturday and Sunday nights you can witness a water fountain light show to music. If your feeling active it is a great place for a morning run or your can use the 50m swimming pool.
Tarabuco Sunday Market Trip
A trip to the colorful Sunday market of Tarabuco is easy to arrange with all hotels, hotels and agencies offering this tourist staple tour.It is also possible to travel by public bus to get there and it is just about 2 hours away. The market itself is a visual delight with locals selling lots of traditional handicrafts & textiles which are typilcally very brightly colored. The area is famous for traditional weaving, blankets and leather goods and it is a great place to pickup a unique souvenir.
Tourists that visit are often tempted to take lots of photos as the market and the traditionally dressed locals are very photogenic but it is worth noting that the locals can be quite sensitive to having their photo taken without permission so always make sure it is ok first. There have been several reports of tourists that have been too intrusive having their cameras smashed.

Potosí


Potosí is located in south-eastern Bolivia at a height of 4090 m above sea level. It is considered the highest city in the world and is a unique destination with a unique story.
Due to its favorable location at the foot of the Cerro Rico (''rich mountain''), during the period of the New Spanish Empire ,Potosí was supplying an incredible quantity of silver and other minerals to the Spanish Crown, and was location of the Spanish national mint for a long time.
The mines of Cerro Rico had already producted over 150,000 tons of silver for the spanish by the end of the 18th century making it the most productive silver mine in history.
Now many years later the mountain has lost its original shape and must resemble a shadow of its former self.In recent years there have been concerns there are so many mine shafts inside that the structural integrity of the mountain is comprimised with several studies being made on how it might be stabilised.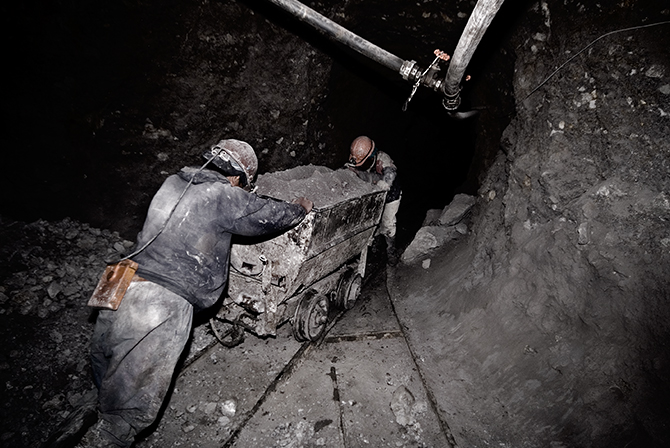 Mining is still the most important industry in the area although and many of the mines are owned by mining co-operatives which at least means that more of the profits can directly benefit the local workers.
The life of a miner can be tough though as conditions inside the mines are not modern and mean exposure to many dangers both immediate from tunnel collapses or long term from the all too common health afflictions.
For those interested in learning more about Cerro Rico and the modern day life of the miners it is possible to take a tour that visits a mine, meets some of the miners and teaches your about their life, superstitcions and the workings of the mine.
It is both an interesting and sometimes shocking experience for some, with children as young as 10 years old sometimes working in the mines
Some of the profits from the tours actually go towards the miners themselves andtourists are encouraged to bring gifts of coca leaves, cigarettes or mining supplies to give to the miners which are greatly appreciated.
See full details of our Potosi Mines Tour
There is an interesting documentary film called "The Devils Miner" that follows the life of a 14 year miner that works in Cerro Rico that is well worth a watch. You can find the dvd to buy online and also in store in Bolivia.
You can see the trailer of the film here
The Devil's Miner Trailer
CASA DE MONEDA
During colonial times , due to the sheer volume of silver being mined in the area, it made sense to the spanish to construct a royal mint to produce coins right in Potosi.
The building now operates as a museum and it provides a fasinating glimpse into the past glory of the city and the spanish empire.
Occupying an entire block, the building is well fortified as to be expected and must be visited as part of a guided tour. Spanish language tours depart regulary but if you want English guided tour then you should check in advance the availability and times as they generally run 4 times per day