CLICK TO BROWSE ALL FLIGHT OPTIONS
We offer a ticketing service for flights to/from Bolivia and we are officially authorised agents to sell tickets for all of the main Bolivian airlines.
We issue tickets directly using the airlines own booking systems and therefore all fares are the same price as booking direct with the airlines with the added advantage dealing with us in English should there be any problems plus emergency cel phone support via cel or whatsapp.
We have the most the most popular flights available on our web site but if there is something you want that you cannot see please send us your travel dates and details and we can get back to you with a quote and information as soon as possible. If we are showing as online you can simply ask in the online chat for information.
La Paz Airport in El Alto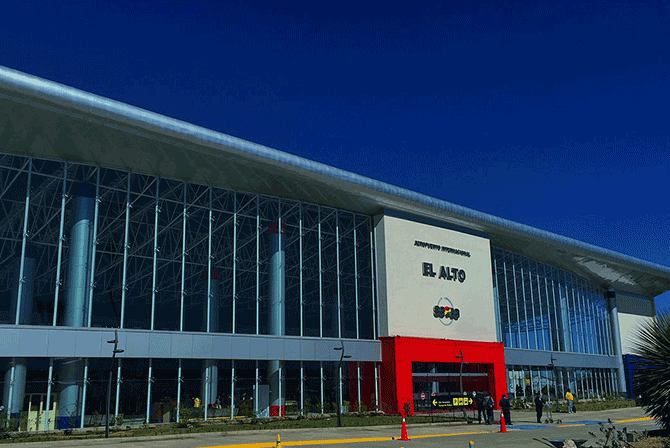 A common problem on the websites of all Bolivian airlines is that non bolivian cards often do not work properly causing confusion. We solve that problem as our system works with cards from around the world.
Additionally, obtaining refunds should you need to cancel a flight with Bolivian airlines can be awkward often taking months if booked direct. It is a much simpler process to deal with us for refunds as we handle all that side of things (and we have waiting for months problem instead of you!)
AIRPORTS IN BOLIVIA
The two main International Airports in Bolivia. and the most common air entry points, are El Alto International that serves La Paz and has the airport code LPB and Viru Viru Airport in Santa Cruz that has airport code VVI.
Of these two Viru Viru is the largest and busiest serving domestic flights and international routes from North America, Europe and several South American countries.
El Alto airport is located about 8km from La Paz city center (it would be impossible to locate an airport in La Paz itself due to its location in a basin like cavern below the plains above) and has been recently expanded and renovated.It also serves North America and several South American Countries but no european routes fly direct to El Alto currently.
Cochabamba has Jorge Wilstermann International Airport although it serves far less international flights than El Alto and Santa Cruz and is quite small.
Other airports in Bolivia include El Trompillo (in Santa Cruz), El Alto Military Airport (Seldom used but sometimes by TAM), Sucre, Tarija, Uyuni, Rurrenabaque, Trinidad,Potosi,Puerto Suarez, Oruro, Riberalta,Cobija, Guayaramerin and in July 2018 the latest airport to open was in Copacabana by Lake Titicaca.There are several other small or remote airports provincial airports around the country.
Runway at the new Copacabana Airport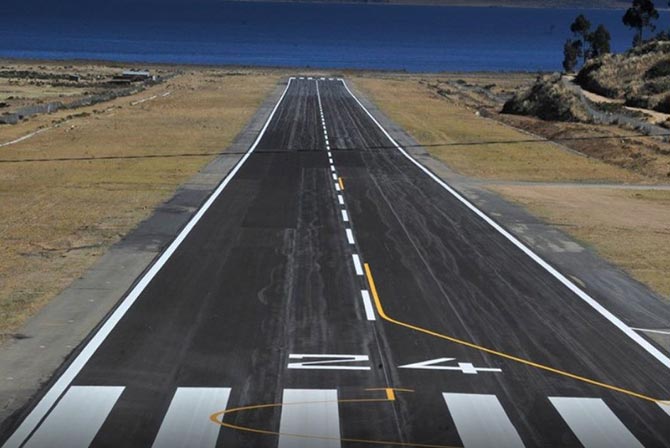 AMAZONAS - LÍNEA AÉREA AMASZONAS

Amazonas have been in operation for around 20 years and have been expanding to other south American countries in recent years and have operations in Paraguay and Uruguay.
Internally in Bolivia they are the main flight operator for the popular tourist routes to Rurrenabaque and Uyuni but also offer regular flights between La Paz, Cochabamba & Santa Cruz, and services to Sucre, Trinidad & Riberalta.
Internationally they serve flight routes from La Paz to Cusco (Peru) & Iquique (Chile) and from Santa Cruz to Iquique (Chile) & Asunción (Paraguay). They also offer connecting services from Asunción to Montevideo (Uruguay) , Buenos Aires & Cordoba (Argentina).
We have a number of the most popular routes displayed on our site but if there is something you cannot find simply contact us with your travel dates and details for a quote and we can send you a link to pay online.
BOA – BOLIVIANA DE AVIACIÓN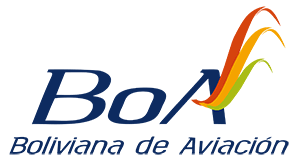 The national airline carrier of Bolivia and 100% government owned has been a resounding success since it starting flight operations in October 2007.
In its early stages it focused on offering economical flights within Bolivia but since the closure of LAB and Aerosur, the two major Bolivian airlines that offered international routes, there was a obvious need for an airline to provide more international routes and BOA has been expanding its services in this area.
TAM - TRANSPORTE AÉREO MILITAR
TAM is the public airline service that is operated by the Bolivian Airforce.
It offers the most economical flights of all the airlines but services levels are often a reflection of this with regular cancellations and an aging fleet of aircraft.
The airline was in fact stopped from flying by the Bolivian government and threatened with losing its aviation licence due to non-payment of large amounts of tax. It was since allowed to fly again but the number of routes it operates is limited.
ECOJET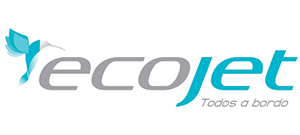 The newest airline to start operations in Bolivia is the Cochabamba based Ecojet. It started operations in late 2013 and currently has just 4 aircraft.
It serves routes that include Cochabamba, La Paz, Santa Cruz, Sucre, Tarija, Trinidad, Cobija, Guayaramerin and RIberalta.