CLICK TO BROWSE ALL TOURS

La Paz is the starting point for many visitors to Bolivia and offers a variety of great tours and activities. Most people who visit Bolivia will pass through La Paz at least once.

It was founded in 1548 and it owes much of its growth to its location, as it was located halfway between the two main cities of the area during the Spanish domination - Cusco and Potosi.

La Paz is considered the most important city in Bolivia although it's not the largest and it is not even the official capital city, that honour lies with Sucre.
It is the seat of government though, the main transport hub and headquarters to many international organisations and businesses.
We offer a variety of activities in La Paz and the surrounding areas from activities for just a few hours, half day tours, full day tours and multi day excursions.
We are confident that you can find plenty of things to do during your time here. Here is a sample of just some of the things we offer - you can see more in the full tour selection at the bottom of the page.
If you are looking for a city tour of La Paz checkout out our City & Walking Tours section that has a few options for you to choose from
Death Road - Mountain Biking Tours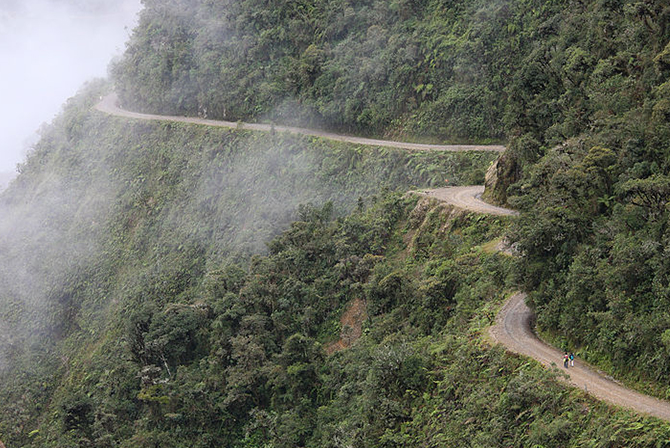 One of the most popular day tours from La Paz, and on many a backpackers to do list, is to ride down the Worlds Most Dangerous Road on a mountain bike trip.
This incredible day out is filled with adrenaline , lots of fun, wonderful scenery and of course is a great story to tell your friends back home!
Whilst sometimes the danger level is exaggerated in late night hostel bar stories you should take the ride seriously and only use a safe operator - trying to save lots of money here could cost you seriously!
That said we can offer both teh very best option and also a safe budget option for you.
We work with the best operator Gravity Assisted Mountain Biking who pioneered Death Road biking as a tourist attraction and also their budget sister operator Barracuda Biking to ensure we can offer the safest tours possible.
Tiwanaku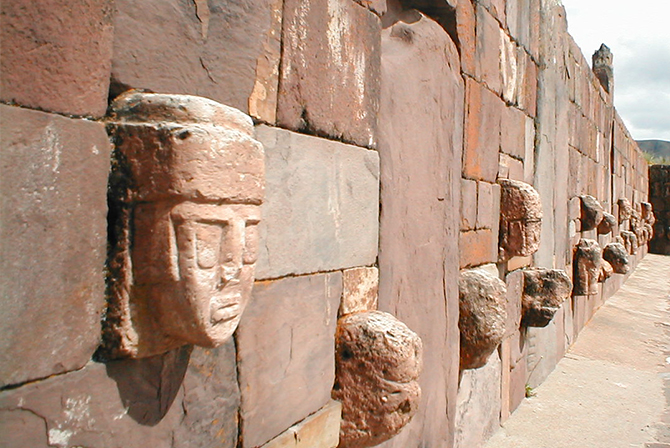 A few hours drive from La Paz is the site of Tiwanaku (also spelt Tihuanaco) that is said to have once been on of the most important civilisations in the world.
It is a pre-inca site that was founded around 200 BC and thrived until around the year 1000 AD when it started to decline gradually.
Estimations of the peak population of the Tiwanaku civilsation. which was not confined to the Tiwanaku site but had influence across the continent, ranges between 200,000 and 1.4 million.
Alot is unknown about Tihuanaco but there is evidence they were advanced in math and astronomy aswell as being acomplished in construction and ceramics.
The site can be visited on a day tour from La Paz leaving around 8.30am and returning in the afternoon.
See full details of our Tiwanaku Day Tour
Chacaltaya / Moon Valley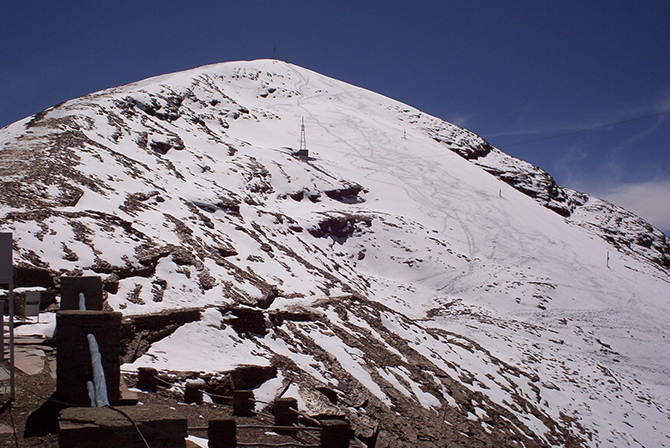 Once famous for being the worlds highest commerical ski facility Chacaltaya no longer see many skiers as the glacier has fallen victim to global warming and there is very little snow most of the year.
It is still a popular day trip from La Paz though as it offers people wonderful scenery and a relatively easy way of standing on top of a 5300 meter mountain peak.
It is combined with a visit the the Valley of the Moon (Valle de la Luna) in Mallasa, in the southern zone of La Paz.
See full info for our Chacaltaya & Moon Valley Day Tour
Rock Climbing in La Paz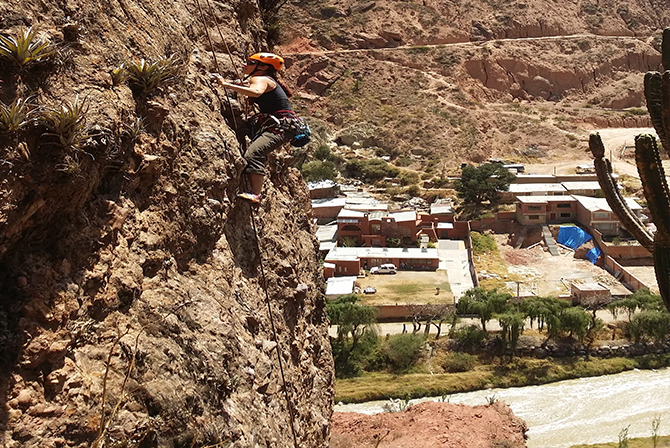 A sport that is gradually increasing in popularity in Bolivia is rock climbing and in La Paz this is helped by having the easily accesible Valle de Aranjuez in the southern part of the city about 30 minutes from the center.

On weekends it is common to see climbers of all abilities testing their skills on one of the 100+ routes available.
If you fancy trying climbing for the first time or are an experienced climber that just needs a guide and equipment you we arrange tours suitable for everyone.
See full details of our Rock Climbing in La Paz Tour
Tandem Paragliding

Soaring above the valley of Hujachilla in the far south of La Paz with Illimani mountain in the distance is the closest feeling to flying like a bird there is.
Both relaxing and exciting at the same time tandem paragliding in the high altitude bolivian air is an exhilerating experience.
Our qualified and experienced paragliding pilots ensure you have a safe and enjoyable experience that makes for a memorable morning trip from La Paz
See full details for our Paragliding Tour from La Paz
ATV - Quadbiking - Motorcycle Tours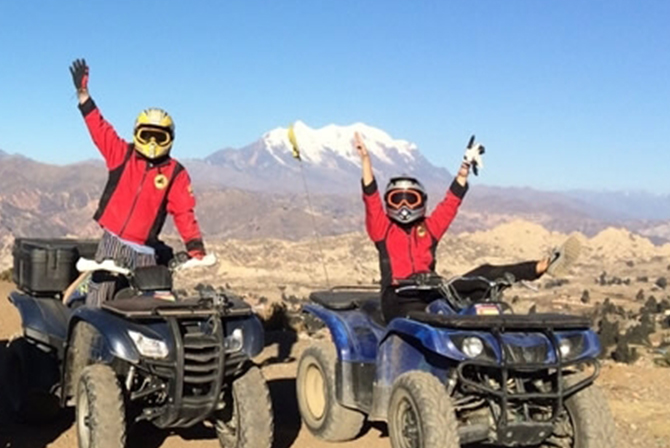 In the sunny town of Mallasa on the southern outskirts of La Paz riding quadbikes or motorbikes along the dirt trails that wind out into the hills all around is a fun packed way to spend a few hours out of the city.
With automatic or manual ATVs your level of riding expertise is not important and for if your a nervoud beginner you can even have a guide assist you to drive.
If your a quadbike or motorbike enthusist there are also options for half day, full day or longer tours out of the city along the death road or out to Chacaltaya
See details of our Quadbiking Half Day La Paz Tour
Urban Rush Rappeling
Walking through the city center in La Paz you can sometimes spot an amazed local looking up towards the upper floors of the rear of Hotel President in amazement as they see spider man descending down a rope.
Maybe for a moment they are wondering why he needs a rope or why he is laughing or screaming all the way down?
They soon realise though that it is a tourist enjoying the Urban Rush rappeling activity wearing one of the fancy dress outfits they have for your use.
A fantastic way to fill an hour or two during your stay in La Paz this professional and safely run activity offers both reverse and front facing rappeling with a 20 freefall drop 6 floors from the bottom. A great way to get the heart pumping!
Check out the details for Urban Rush Tour
Vertical Route Multi Activity Circuit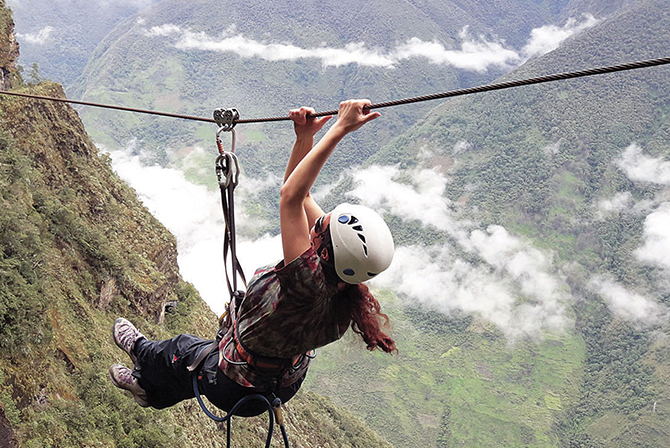 Another adrenaline filled day out for adventure seekers the Vertical Route tour drive a few hours towards the Yungas to the town of Coripata where after a short hike with outstanding cloud forest valley views you arrive to a spot that is setup for adventure.
The activities of the day include rappeling, a zipline , a via ferrata, a tibetan bridge and a nerve testing rope swing. All set amongst the Yunga scenery this is a wonderful day out.
See the full details of the Vertical Route Tour
Tuni Condoriri - Pico Austria 1 Day Trek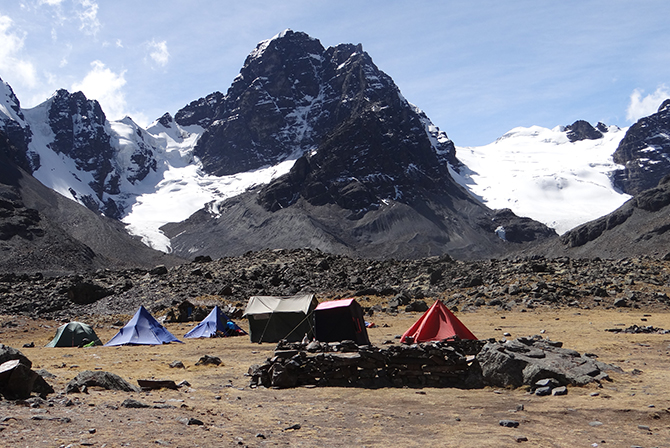 Perfect for those who dont have time for a longer trek or for some acclimitization before a climb the 1 Day Tuni Condoriri trek gets you out into the Andean mountain range of the Cordillera Real a few hours from La Paz.
Whilst it is quite high in altitude the trek is a gradual ascent so is not too challanging but also has the option of adding a hike up to Pico Austria for those who want to push the energy levels a bit more.
See full details of the Tuni Condoriri - Pico Austria Trek
Multi Day Tours
La Paz is also the starting point for a number of other multiday treks, climbs and tours. You will find various options in the full list of tours below.
Some of the most popular include the 3 Day Huayna Potosi Climb, the most popular trek in bolivia the 3 Day El Choro Trek and the off the beaten track 5 day Sajama National Park and Uyuni Salt Flats Tour