The department of Oruro sits on the Altiplano and is home to some of the more remote and lesser visited locations in Bolivia including Sajama National Park named after Bolivias highest mountain Nevado Sajama.
There are a number of hot springs throughout the area including the most developed ones at the Hotel Gloria Urmiri resort and the far lesser developed site in the national park near Sajama village itself.
Of course the thing Oruro is most famous for is for carnival and it is famous throughout the world for being one of the premier destinations to visit during this period.
ORURO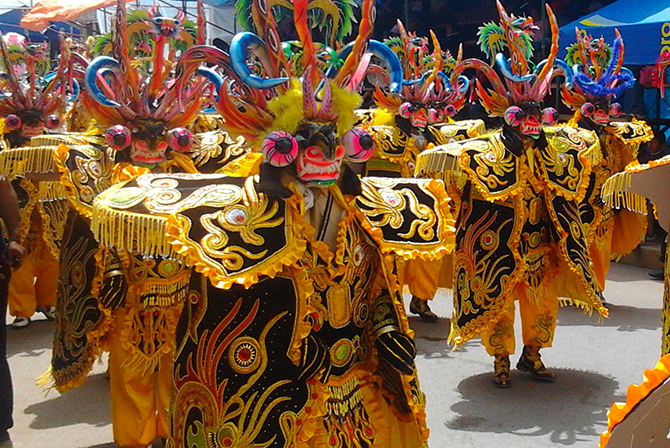 Oruro is home to the world-famous Oruro Carnival - one of the largest and most colorful cultural events in all of South America that is visited by thousands of people from all over the world every year. It truly is a memorable experience and worth getting to if you are in this part of the world when its on.
We arrange tours from La Paz to the Oruro carnival that include transport, tickets on the main folkloric avenure with great views, a guide and extras such as breakfast, water poncho and a drink.
We publish full details of these tours closer to the time of the carnival which in 2019 is from March 1st through to March 4th so it is best to contact us nearer to the time or check the site around February time.
Checkout the official 2018 carnival video
Carnival Oruro Offical 2018 Promtional Video
Oruro doesnt attract many tourists outside of carnival time and one of the only year round attractions for Oruro was the nearby Lake Poopo and its large flocks of flamingos. Unfortunately in 2016 what was once Bolivias' second largest lake completely dried up - an unfortunate reminder of the many enviromental problems that are having devastating effects around the world.


No the main reason people travel to Oruro is to catch the train to Uyuni, Tupiza or Villazon as it is the start of the rail line and those coming from La Paz need to catch a bus to Oruro first.
URMIRI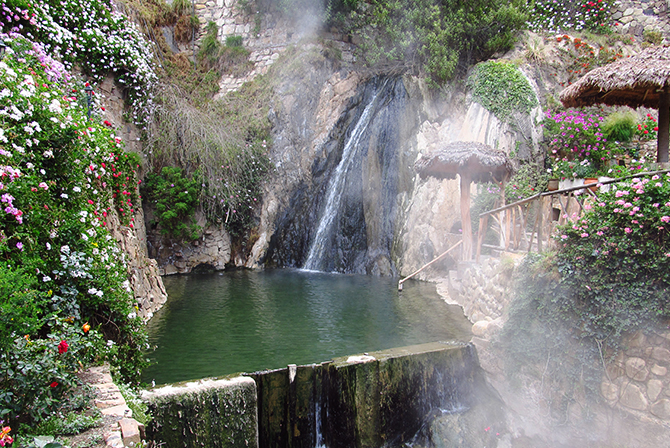 Urmiri is in the department of Oruro about a 2-hour drive (if you can find it! It is very of the beaten track to say the least) from La Paz and is home to some wonderful natural hot springs that are said to cure many ailments - this hotel retreat is very popular with La Paz locals on weekends so gets very busy then and you would need to book in advance.
During the week it is not as crowded so you might be able to get a room at short notice.
The hotel facilities include a decent restaurant, swimming pools, a sauna and a steam room both powered by the natural hot spring water plus a pool table and nice gardens to relax in.
You can see full details of out Urmiri Hot Springs 2 Day Package that includes transport , accomodation, meals and use of all facilities
SAJAMA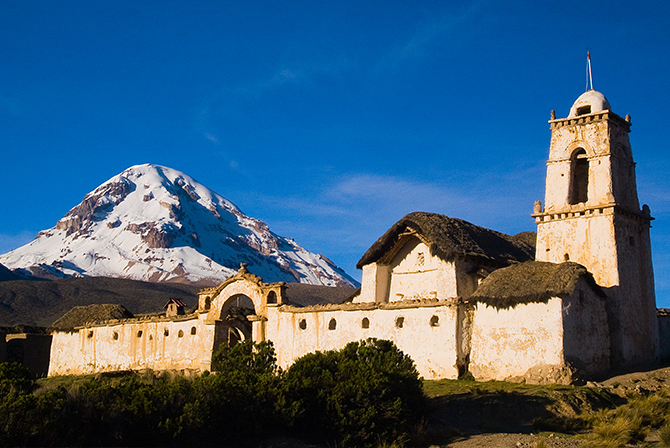 Sajama National park is home to Nevado Sajama - the highest mountain in Bolivia with a height of 6549 meters and visits to the area offer a wonderful insight to traditional life in the countryside as well as stunning Andean scenery.
Apart from 4 Day Sajama Mountain Climb trips to the summit of Sajama there are multi day sight seeing trips where you will find hot springs, ancient burial towers, wild vicuna roaming the flat plain surrounding the mountain and incredible scenery all around.
It is a remote and poor region that is sparely populated giving you an insight in the rural life that many indiginous Bolivians still live.
The area is also home to a type of tree called Queñua that is the tree that can survive at the highest altitudes. It actually seems more like a bush than a tree but make an excellent slow burning firewood. Only the locals are allowed to burn it though as it will quickly become endangered if not protected.
Apart from the town of Sajama itself there are very few communities of any size in Sajama National Park with the small village of Tomarapi being the most visited as it is home to a community run eco lodge and a wonderfully picturesqe old colonial church.
The area is also home to some national hot springs which make a great place to soak away the aches and pains whilst watching the sunset light up the top of Sajama mountain. Because Sajama sits alone on a flat plain when the sun sets the upper parts of the mountain become lit by an orange glow whilst all around it becomes dark.
See details of our 3 Day Sajama National Park Tour and 2 Day Sajama National Park Tour or if you are heading to Uyuni Salt Flats then why not combine the two with a 5 Day Sajama & Salt Flats Tour from La Paz